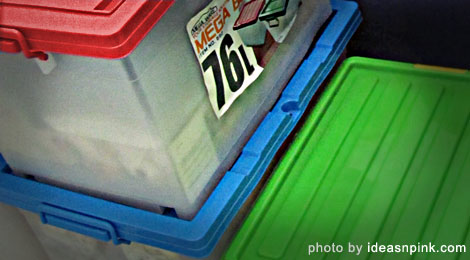 Letting go of old stuff
Isn't it that we tend to accumulate a LOT of stuff as the years go by? And it seems like we can't let go of even the most ancient of our belongings.
For instance, here at home, we have our old kitchen which now looks like a storage room with piles of boxes, tools, broken appliances and so many junk lurking around. I'm just thankful that our garage is tidier now, it used to look so messy too with some piled up chairs needing repair. We also have an abandoned shed house in our front yard which is also full of our belongings. And when I look at some of the old things in my room, I am also tempted to just put them all in a bag and give them away.
But then again, you just don't easily throw old stuff like you do with garbage which you know you can easily get rid of or can be neatly hidden in pull out waste containers. Organizing stuff, whether old or not-so-old, is a must and each item has to be evaluated, whether you can still recycle it, give it to somebody or ultimately throw in the trash.
I guess the dilemma of deciding which stuff to let go and which to keep comes from our attachment to them, because through them, we keep the memories alive. But as time moves on, these treasured pieces of letters, souvenirs and mementos fade or worn, and we have no other choice but ultimately to let go and just let the memories live in our hearts.
Like and share this post!
Tweet
Follow @ideasnpink