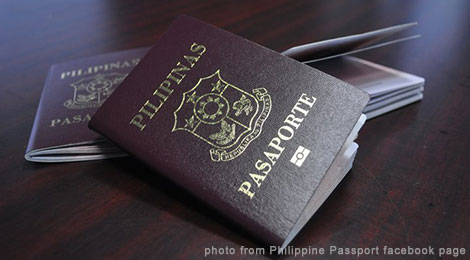 My passport renewal experience at DFA Robinsons Place in Bacolod
So I finally had my time at the Department of Foreign Affairs (DFA) Bacolod Regional Consular Office (RCO) located at the third level of Robinsons Place, a mall that's easily accessible from home. After just passing by the DFA office many times since its opening last year, it was now my turn to step inside and avail of its consular services.
Last March 31, I was there to renew my passport, not for a trip to Europe but for career purposes. Despite the element of waiting in a long queue, I'm quite satisfied with the efficient processing. Everything was noticeably organized, although you have to stand (or sit, if you're lucky to get a chair) in line while waiting for your turn, as there are many applicants. It would have been better if they have a bigger space to accommodate a lot of applications.
The requirements were not that difficult for me, I just brought my old and expired passport, one valid picture ID (I brought my SSS ID), and cash (PHP1200 for rush processing). At the information counter, I was told to have photocopies of important pages in my passport as well as my ID. Had I known about this beforehand, this step could have lessen my time there. No problem though as they have a photocopy service right inside the DFA premises. After the lady at the information counter checked my documents, she gave me my queue number for the verification process.
After about an hour (had a quick lunch at the foodcourt), my number was called and I had my documents verified. Next step was to pay the cashier which only took less than 30 minutes waiting in line. After payment, this was where the looong waiting began for the final step, the biometrics processing. I really forgot how long I waited for my turn (maybe more than an hour) but thankfully I was seated and comfy throughout (thanks to the A/C). The process took about 10 minutes per person, from getting the thumb marks, signature and front photo.
After your biometrics and personal details are inputted in their system, you can now give yourself a virtual high five! Just note the releasing date on your official receipt, that's when you are scheduled to come back and get your new passport.
Some tips for a stress-free passport application/renewal processing:
– Bring somebody with you to save you a seat while you're still at the information counter, and while you're off for a quick lunch or a visit to the restroom.
– Bring your mp3 player, iPod or smartphone to have some entertainment. The queue numbers are flashed on digital screens, so you can simply plug your ears with your favorite music while waiting for your turn.
– Photocopy the important pages of your passport and also your valid ID (front and back), have these ready beforehand so you'll breeze through the initial checking of documents at the information counter.
– Know the requirements and have all the documents ready. Click the links below for the official list of requirements from DFA:
1. First-Time Applicants
2.  Renewal of Passport
3. Replacement of Lost Passport
4. List of Acceptable ID's
– If you have questions and other concerns, you may also inquire at the information counter.
Have you availed of consular services from DFA lately? How was your experience?
Like and share this post!
Tweet
Follow @ideasnpink