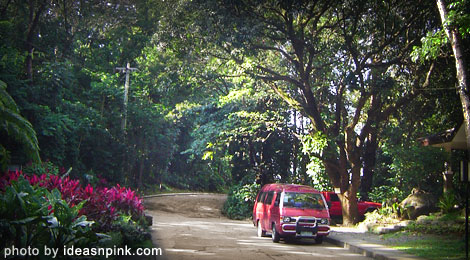 Car shopping: Time to replace our trusty van
Our trusty Mitsubishi van broke down again last Sunday. What a disappointment indeed. We were about to go to the mall for some groceries, as we have some guests for dinner the next day, when the van broke down right beside our gate. Sigh. We've traveled on a lot of lengthy road trips with our van, even as far as Cebu and Dumaguete, but I think it doesn't want to be labeled 'trusty' anymore.
With our van breaking down more often these days, we've been trying to find another family vehicle, preferably an SUV. Actually, it's been our prayer and wish to have a sleek brand new vehicle to replace our van. Who wouldn't want one? How about a Mitsubishi Montero, Honda CRV, Toyota Fortuner or even a Mercedes SUV? Yay!
But, our budget is a bit limited, so we're browsing over online ads for used cars for sale, as long as the model year is not earlier than 2008, it's in our selection list. Older vehicles are usually candidates for breakdowns and other weird behaviours. I'm sure nobody would like to go through what that French guy experienced with his Renault losing its brakes at 125mph!
We're just thankful that we have a reliable mechanic to call for assistance during such vehicular breakdowns. He replaced the old ignition coil with a new one and tinkered with the poor van the whole afternoon until it was fixed.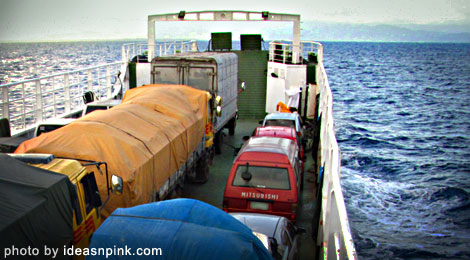 Sea travel: Our trusty van on-board a barge during one of our inter-island trips from Toledo, Cebu to San Carlos, Negros Occidental.
While searching for cars in the Internet, we're also visiting local car exchange shops to see what they have to offer. Online and offline car dealers normally offer auto-financing deals through banks or lending institutions for buyers who prefer to purchase via installment terms. Aside from doing research for their ultimate dream car, brand new or otherwise, car buyers should also shop for the best auto-loan installment terms offered by banks and finance institutions, and compare them with in-house financing options provided by authorized car dealers.
Have you been shopping for cars lately? If budget is not an issue, what car brand and model would you go for? 😉
Like and share this post!
Tweet
Follow @ideasnpink