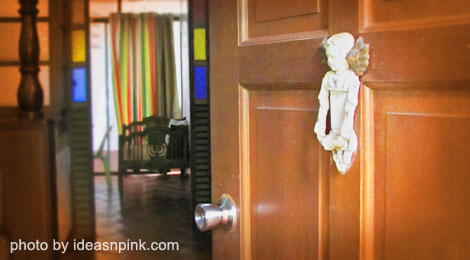 A welcoming entry
When stepping inside homes and offices, what's the immediate thing that you observe? Aside from its overall building design, the main door or the building's entry point is what gives an initial impression to me, whether it's a classic wooden front door of a cozy family home or a contemporary glass entrance of a corporate establishment.
Designers put a lot of emphasis on the entrance, especially if they know that their client's priority is to make their guests feel immediately welcomed. Thus, front doors are considered as important design elements to accent a residential building's facade.
A wide range of front doors can be browsed over at Todd Doors, an online resource for all types of doors and door hardware, giving designers many options for coming up with creative ideas to meet their clients' preferences. They also have internal doors that come in different materials and styles. Their white-colored minimalist-designed doors are highly recommended if you want to achieve a simple yet elegant theme for your home interiors.
External doors should not only look attractive though, but also made of tough and durable material to provide safety and protection for the home, particularly against unauthorized access and other external elements such as rough weather conditions. When choosing doors for your home, have a discussion with your architect or interior designer on which type or model would provide both the style and function suitable for each entry point.
I can very well remember years ago when our community visited many houses for our caroling activities; each home has its own way of receiving guests at the entrance as the hosts open their front doors to accommodate us inside, an expression of their warm welcome.
Like and share this post!
Tweet
Follow @ideasnpink