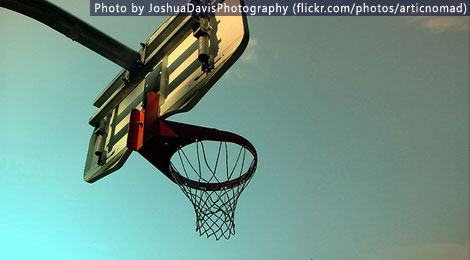 Reaching goals through self-evaluation
While browsing through some of my old files, I came across this gem of an article titled "Self Evaluation" by Lisa Leguenec. I received this on my email inbox from Goals 2004 Monthly eTips Issue 11 for December 2004. Quite old huh? But the content still holds true until now, some thought-provoking questions to discover more about one's self.
This article is actually intended for analyzing how one did the past year as preparation for the next year. Who says self-evaluation and introspection are only for New Year's day though? Stephen Covey, in his bestseller "The Seven Habits of Highly Effective People," suggested a weekly personal evaluation is best.
Here are the questions Lisa enumerated (you may substitute 'year' with 'week' or 'month' depending on what works for you):
1. What accomplishments do I consider significant in the last year?
2. What could be even better?
3. What prevents me from doing my best work?
4. How does my position add value to the firm today?
5. How does this position add to my portfolio of experiences?
6. Would I like to work with a mentor? If so, whom?
7. Will working with a coach bolster my value?
8. What are the most important goals I want to accomplish in the next year?
9. What resources, including education or training, could help me meet my goals?
10. How else could my manager/supervisor help me?
11. How do my customers feel that I add value for them?
12. What value do I provide my coworkers that add value for them?
13. What sort of measurements do I use to quantify how I create value?
14. What type of additional training or education will further enhance my value?
15. What could be better in my significant relationship?
16. What prevents me from being emotionally vulnerable to my mate?
17. What do I / we want to accomplish this year as a couple?
18. What resources can help us meet this goal?
19. What value do I provide my mate that adds value for them?
These questions are not only helpful for career goals but for relationships as well. As Lisa stressed, "Many think a relationship takes care of itself. It doesn't. You should work at your relationship with the same conviction that you do with your goals and your job."
Asking ourselves honestly these questions would serve as a good guide for personal and career improvement.
Like and share this post!
Tweet
Follow @ideasnpink