Photohunt: Scary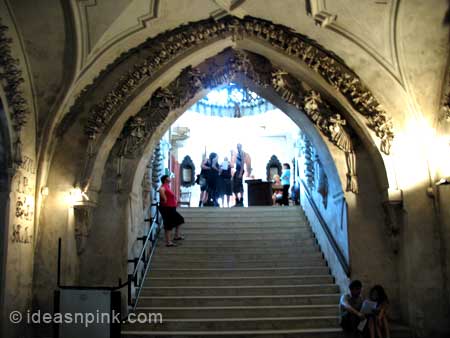 This is the Cemetery Chapel with Ossuary at Kutna Hora, in Czech Republic where the bones of about 40,000 people were kept, and some were made into intricate decors – chandeliers, candelabras and other wall and ceiling moldings.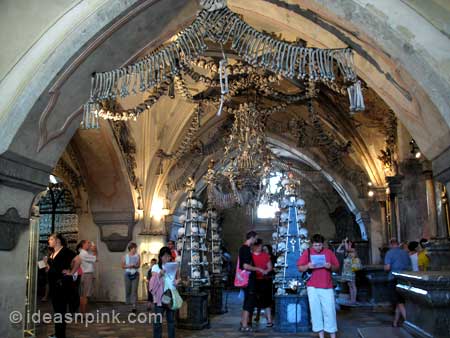 It felt creepy as I walked inside despite the many tourists inspecting the details of the unique artworks of skulls and bones.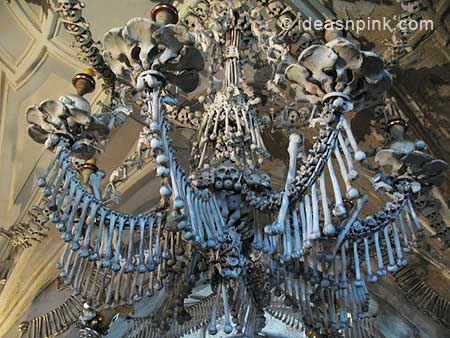 Massive chandelier made of bones…eeeekkkk!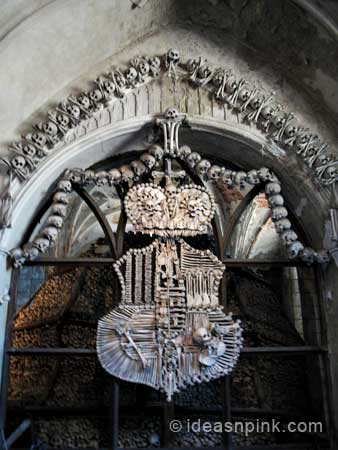 The Schwarzenberg coat-of-arms. Look at the huge pile of bones behind!
I wonder how the artist must have felt while holding those bones and skulls as he worked on them! Yikes!
You can read more about this chapel here.
To view more PhotoHunt scary entries, click here.
Like and share this post!
Tweet
Follow @ideasnpink