Hesburger: Finland's national hamburger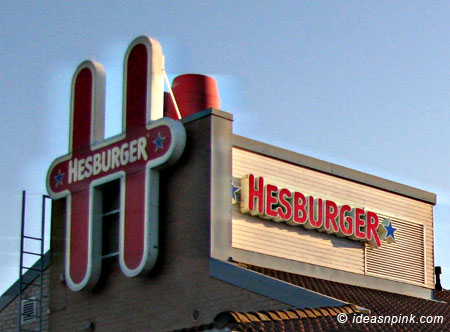 On my first day in Finland, while we were on the bus to Pori from the Helsinki-Vantaa Airport, I immediately noticed the many Hesburger establishments along the way. "It's yummy hamburger," according to my 8-year old niece, who was my seatmate/guide that time.
As my stay in Finland progressed, I noticed that there were more Hesburger fast food joints than McDonalds. Big sis told me Hesburger is the Finnish equivalent of McDonalds. Now that made me curious. Is it really that yummy? I might as well find out. Finally I had my chance on the evening before my flight to Prague when big sis and family decided to treat me to Hesburger for dinner.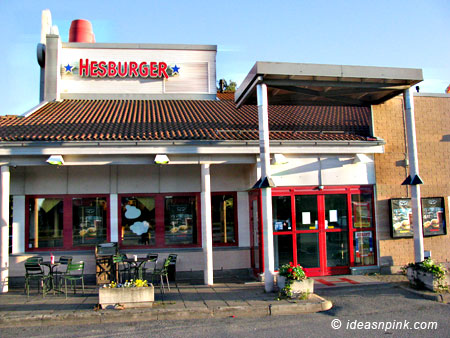 The Hesburger restaurant we went to looked like your usual hamburger joint. A big plus was the large parking area.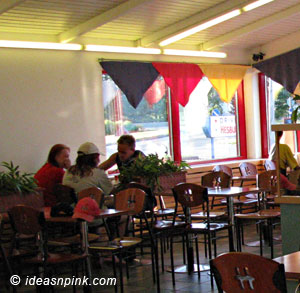 The interior was spacious with chairs designed exclusively with the Hesburger logo "H" on them. Most of the patrons are families with kids and there's a play area too.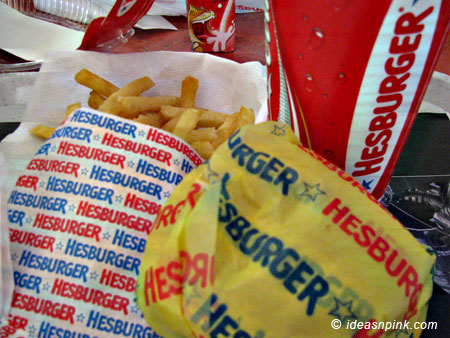 The Hesburger regular meal set of burger, fries and Coke.
So how did their burger taste? It's yummy just as my niece said, and the meat is juicy as well. I had their regular burger with cheese, while my nephew had a bigger one with lettuce and other toppings. Thanks to the dinner sponsors! Send some Hesburger over here please.

Like and share this post!
Tweet
Follow @ideasnpink