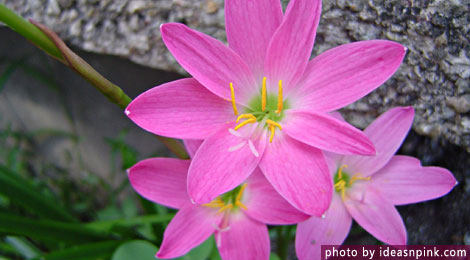 Bloom where you are planted
One dreary morning, I had this unusual conversation with nature. I was out of the house when I chanced upon a pretty sight along my way to the gate. It was one of those wayside flowers bursting in bloom.


The plant's stems were cruelly pushed back to a concrete bench because of the dumping of sand for construction. Yet, it did not only survive the harsh elements around, it happily thrived.


I stopped in my tracks and pondered on it for quite a while. The sight was more than enough to lift up my tired and weary soul.


Sometimes  I thought  the  grass is always greener on  the other side, but it never is.  I know where I am is where God wants me to be.
Like and share this post!
Tweet
Follow @ideasnpink