Welcome!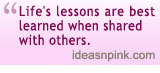 Recent Comments
lara mabaling: paanu ba magpaappoinment sa onlin..saan ba pupunta
lara mabaling: saan ba pupunta pagkukuha ng appoinment
Nexles: I recommend using an insecticide with a low toxicity and with friendly co-formulants but with a wide spectrum...
Jeanie Fhe Forshee: HI! Nag set ako ng appointment sa DFA BACOLOD DECEMBER 15,2017 bakit wala akong email na...
Leo: Pag nag renewal ba need pa ng online appointment schedule…mas lalo pang pinahirapan nila ang mga kukuha at...
94Tyree: Hello blogger, i must say you have high quality posts here. Your page should go viral. You need initial...
Ronie N. Flores: hindi ako maka kuha ng date schedule para sa appointment on line sayang oras ko dto sa negros lagi...
Disclosure
This site features products and services mentioned or reviewed in some of its articles of which the blog author is compensated for although they may not always be identified as such. The author always provides her honest ideas and opinions about featured products and services.