Welcome!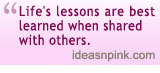 Recent Comments
Ronie N. Flores: hindi ako maka kuha ng date schedule para sa appointment on line sayang oras ko dto sa negros lagi...
Johnnierox: ????????????????? ? ???? ????? ???????????? ??? ?????? ???????? ????? ????? ?????? ? ???? Delete this!...
Professional Editing & Proofreading Service: That is a very unusual place. I would like to get more materials...
Aerole: I know someone using it and prepare like what is written in the blog.. but they prepare the tea with dry...
Herb Klinger: This poem is registered with the United States Copyright Office. Through that office permissions can be...
docj: Hi! is DFA Bacolod open on Saturdays? Will appreciate the reply! :)
s4sparrow: We provide a golden opportunity to get a look back at your old school photographs. We are the best...
Disclosure
This site features products and services mentioned or reviewed in some of its articles of which the blog author is compensated for although they may not always be identified as such. The author always provides her honest ideas and opinions about featured products and services.