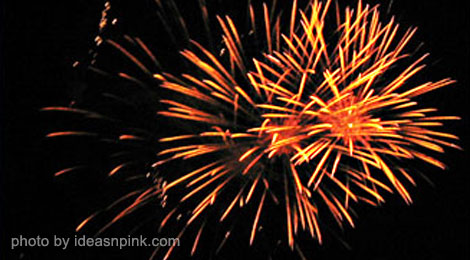 New Year's resolutions, anyone?
Happy Chinese New Year 2016! How's your CNY celebration so far? Here at home, we're celebrating another milestone today, the 50th birthday of our eldest bro. An early morning Mass and breakfastjoy at Jollibee was our simple way of giving thanks to God for the gift of life. Last weekend, I baked carrot cake and we still have it, at least we have a birthday cake for dessert to top it all.
New Year festivities are always making most of us busy as ever. Aside from preparing for the holiday festivities, attending get-togethers and doing non-stop cooking sessions in the kitchen or entertaining guests at home, everybody's also busy connecting with family and friends via social media. It's the fastest way to get your greetings across islands or continents, and it's fun looking at photos of holiday celebration and family reunions or trips.
Another thing that many are preparing and planning every New Year especially on the first of January is making their list of goals and plans for the whole year, or their so-called New Year's resolutions. Personally, I am not a big fan of this start-of-the-year habit because I tend to make goals by the week or month. Anyway one of the goals that many of my friends are serious about is losing weight, hitting the gym and going on a diet. Whew, I'm no exception to this goal as well. I do want to look better and live a healthier lifestyle for 2016.
Personally, one of my important goals for this year is to be more disciplined when it comes to my finances. I am  streamlining my spending as I plan on being more involved in our community activities with my 3 Ts, i.e. not just being extra supportive with my Time and Talents, but also more generous with my Treasure.
May we all have a blessed and meaningful 2016!
Like and share this post!
Tweet
Follow @ideasnpink