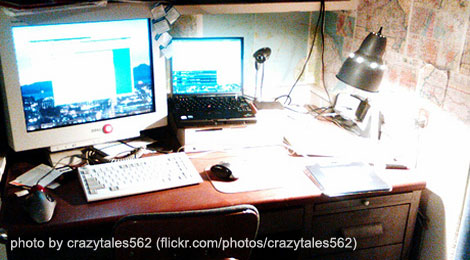 The 'working late' dilemma
Work is piling up these days and there's so much to do. Nope, I can't possibly clone myself many times over, but when unplanned events and things demand my attention, I just wish I could.
My health and wellness goals require me to sleep before midnight so I can wake up early at six, but I noticed that I can work with more focus when things are a bit quiet, and that is usually past midnight. During day time, there would be people and things that need my attention and they are usually not work related. So there is this dilemma about taking care of my health and giving myself an early resting time OR staying up late and being able to focus more on my work.
Now, as I'm writing this, I still choose to be healthy after all. I could stay up 'til the dawn tweaking on a project with more concentration than Einstein but the next day I would wake up late, getting headaches, feeling so sluggish and walking like a zombie.
So, which is which?
My aim for a healthy lifestyle still rules at the end of the day.
Like and share this post!
Tweet
Follow @ideasnpink