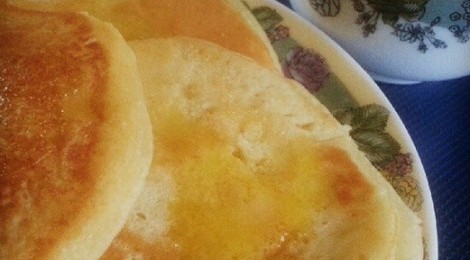 Low carb diet again
Started my low carb diet last week after I tried to get into my jeans and find it so difficult to fit in… huhuhu….
So I will be saying goodbye (temporarily, I hope) to some of my fave carb-loaded foods. Do stop me if ever you catch me indulging myself with my high-carb favorites:
1. ice cream
2. anything pasta… spaghetti, carbonara, etc.
3. rice!!!

4. cakes
5. puto, budbud, suman, alupi, kutsinta and other native delicacies
6. bread!!!

7. biscuits
8. bananas
9. pancakes!!! especially homemade pancakes like these…
10. pizza
11. chocolates
12. sweet treats
13. noodles
14. and all other high-carb goodies….
These days, my friends are simply low-carb veggies, i.e. lettuce, cucumber, cabbage, etc. and fish, chicken, and meat products. When my weight will be down to 48 kgs, I promise to treat myself with some high-carb yummy goodies… let's wait and see! 😉
Like and share this post!
Tweet
Follow @ideasnpink