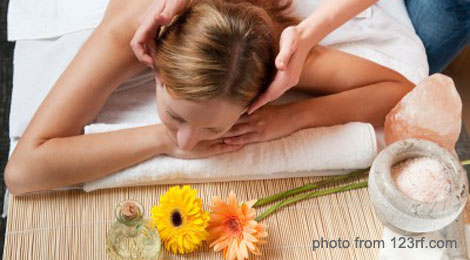 On having healthy nails
Looking your best can be tedious and time-consuming. This is just based on my personal experience though, and I truly admire those ladies who can skilfully put on makeup in just five minutes or so. I am no beauty expert especially when it comes to putting eye shadow, curling the lashes and putting on mascara. Thus, on special occasions that needed me to get dressed up, I just rely on a professional to fix my hair and makeup.
My nails are a different story. I rarely go to beauty salons for manicure and pedicure sessions. It's usually a DIY affair for me. I guess I am a bit afraid that my fingers and toes would be hurt as some salon folks are just too brutal when giving you a mani-pedi. I have my own manicure set complete with nail cutter, nail file, nipper, manicure brush and all that stuff.
I also have few bottles of natural nail polish which are free from harmful chemicals that can damage nails such as formaldehyde, toluene, camphor and dibutyl phthalate. They're imported and a bit pricey but really worth it, the color is longer lasting and doesn't make the nails yellowish even if worn for more than a month. Having healthy nails is a must and toxic-free polish is just one of the many developments in the nail care industry. For instance, one can opt for a glass nail file instead of the ordinary type made of emery boards or metal. Glass nail files are smoother and gentle to use and do not damage the nails. These types of nail files can cost more but they are worth it because their durability and quality.
How do you care for your nails? Is it a DIY job for your manipedi sessions or do you simply rely on your favorite salon attendant to do it for you?
Like and share this post!
Tweet
Follow @ideasnpink