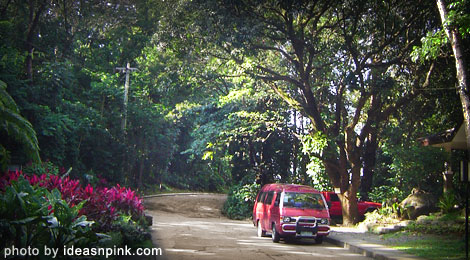 Road trip during the busiest month
One of the busiest months that took away most of my work hours was last December 2012 when we brought along our van and went on a road trip and traveled between two islands via inter-island vessel or barge. It's just too sad that we were not able to tour more because our van broke down and behaved badly. Huhuhu. We got home safely though and had it fixed, but I felt  a hint of regret that we were not able to maximize our road trip in another island that year.
Road trips are fun especially when your vehicle is cooperating well. In our case, we had our van well-prepared before the trip but it gave in to the stress of cruising along high sloping roads when we passed by the mountains of Don Salvador Benedicto municipality.
For those of you planning on bringing your vehicle for out-of-town trips, just make sure it's in tip-top condition. And of course, don't forget auto insurance coverage in case the unexpected happens. There are many auto insurance offers around and you can choose a policy that can best define your needs. Some insurance comparison websites provide information and quotes from major auto insurance companies, i.e. an auto quote form can be filled out online to get results.
Like and share this post!
Tweet
Follow @ideasnpink