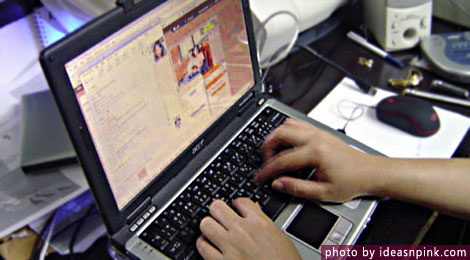 On PDF tools and viewers
I am usually sending documents via the Internet, by email or chat, and sometimes the recipient can't open the file on his computer. It's either his software is not updated to the latest version of the document sent or he does not have the program application installed. Thankfully, the PDF format takes care of this, as one can easily download a free pdf viewer, such as Adobe Reader, from the Internet. It is also a document format that's virus free.
For companies and organizations that use Outlook for their email system, the concern for security usually comes up. Some would install special software with Outlook email encryption features to protect their files.  Another simple option is to use a pdf viewer program with integrated encryption. This enables recipients to accept and access the document in pdf format in a secure manner usually with a password to open it.
Thankfully, there are some handy pdf tools, aside from Adobe Reader, to download from the Internet such as the Foxit PDF Reader (which can be downloaded for free) and the Foxit PhantomPDF (with encryption and advanced features available for purchase), PDFill PDF Editor (loaded with free pdf tools),  and many others. Some of these programs offer free 30-day trial use and advanced PDF file management features at additional cost. With the PDF format, documents are easily sent and accessed online without the need for complicated and expensive word processing software.

Like and share this post!
Tweet
Follow @ideasnpink