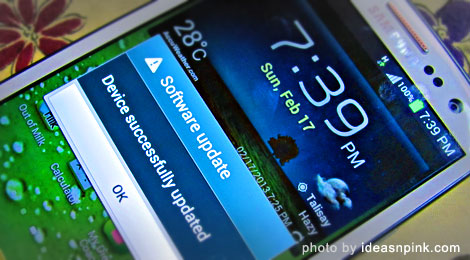 The lure of smartphone packages: Which one to choose?
So many smartphone deals and packages are just becoming irresistible to mobile phone enthusiasts. I keep receiving text messages lately from Smart Communications about their latest iPhone postpaid promo which they aptly named "Wipeout" where subscribers who haven't completed their subscription lock-in period can "wipeout" or discontinue the current subscription and start an iPhone postpaid account at a subsidized rate. Another competing mobile provider SUN Cellular is offering attractive bundle packages, such as a smartphone plus a tablet in low monthly rates.
These days, a lot of consumers are raving about the new Samsung Galaxy S4 model and the mobile network providers are offering this top smartphone at various postpaid and prepaid packages. Smart is offering the S4 with free LTE until end of June to entice new subscribers to their 4G service. Just remember these phones come with lock-in periods and are exclusively locked to their mobile providers. Don't to expect any unlocked Samsung or iPhone to come with these packages if you are thinking of grabbing such deals so you can use the phone for other networks.
Right now I am a Smart subscriber for their unlidata package at Php2000 per month with S3 as my phone. I got this plan last year when the S3 was still the latest from Samsung. So far, I am happy with Smart, I use my phone as a Wifi hotspot and the data speed is really good. Downtimes are generally few and if ever such rare network problems do happen, I haven't experienced them affecting my work so far. You can say I am a very satisfied customer!
Another plus is the phone I am using, the S3 is fast, slim, lightweight and I love its user interface. I have not really played around with some of the apps and even the camera. My niece used to tease me that I should give the S3 to her 'cause I'm a clueless owner who doesn't know how to maximize its features especially the camera. LOL. Sorry dear, even if I give the phone to you, you can't readily use it 'cause it is locked to Smart, and your network is SUN.
Are you on a postpaid mobile subscription too? How do you rate your mobile network's customer service and data speed? Have you ever thought of getting a new postpaid or prepaid package or switching to another network?
Like and share this post!
Tweet
Follow @ideasnpink