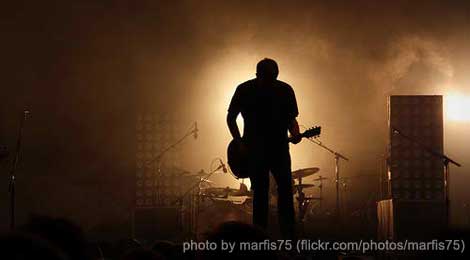 Musical success
Stories about how popular music icons became successful are interesting and inspiring to their fans. Some went through a lot of hard work, from being backup singers or playing at hotel lounges and local restos, until they got the attention of talent managers while gradually building some loyal fans and listeners.
These days, musicians have more venues to showcase their talents, not just in clubs and resto-bars. For instance, the Internet provides so many possibilities for budding artists, from video-sharing sites such as YouTube to music websites that feature independent bands and artists.
Just showing off your talent in playing the bass guitar or Verve drums is easy nowadays as the web offers a lot of places for you to upload your performance videos or song samples. One can also learn from having discussion with other music enthusiasts via forums that focus on guitar tabs/chords, drum kits, acoustic guitars and other music-related topics.
Most famous musicians and bands will tell you that there are no shortcuts to success. Learning about popular artists' success stories, how they started from scratch and until they hit the limelight, can make one realize that the road to musical success is no joke.
Like and share this post!
Tweet
Follow @ideasnpink