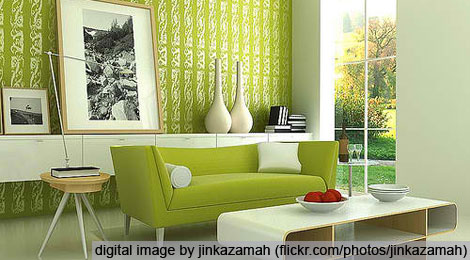 Adding a personal touch to residential interior design
A home looks more inviting and appealing to its visitors when its furnishing and decors uniquely represent the style and personality of its owner. When it comes to residential interior design themes, whether it's a one-bedroom condo unit owned by a student or a two-storey residence belonging to a large family, the little details add more to have a personalized touch – a side table with a set of family photos, live house plants in the corners, travel snapshots and mementos on the walls, books and magazines on the center table, or freshly picked flowers on the kitchen countertop. These are just some of the decors that make a house a home, as they represent the owners' social connections, hobbies, likes and interests.
The furnishings and fixtures around the home also represent the owner's personal style, if one is into modern or antique look. Whether it's a mini chandelier or contemporary pendant lamp from Candice Olson lighting collection, it speaks about the owner's style and personality. Fortunately, there are many choices available when it comes to lighting fixtures, furniture and decors. Interior designers and home owners now have more options to be creative in coming up with a unique design theme that adds a personal touch.
I remember staying at a friend's house and she eagerly showed me a stylish retractable overhead lamp above a medium-sized table. The lamp did not only provide a modern look to the area which was their usual dining place, it also functioned as her working lamp. After dining, the table is converted to a working desk and the lamp is pulled down to provide overhead task lighting for my friend. It's a clever combination of style and function which best describes my friend's practical nature.
Personally, I go for contemporary yet simple interior design themes that incorporate space-saving functions. I guess it's my habit of trying to stay organized. I prefer lots of storage spaces to organize stuff and keep away from clutter.
How about you, would you go for modern or traditional, avant-garde or classic, ornate or simple design theme for a home? How would you design a room or personal space that would best represent your personality?
Like and share this post!
Tweet
Follow @ideasnpink