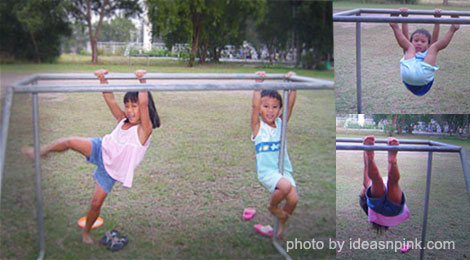 Kids and excessive cleanliness
Ever wondered why over-protected and sheltered kids easily get sick with just a slight change of weather or exposure to dust and why their counterparts in the slums living in unhygienic surroundings look healthier?
Well, according to the medical experts, limited exposure to bacteria or excessive cleanliness can actually be the basis for kids who easily get allergies or have weak immune system. Thus, it actually helps to expose your kids to the outside world.
According to Dr. Guy Delespesse, a professor at the Université de Montréal Faculty of Medicine,
The more sterile the environment a child lives in, the higher the risk he or she will develop allergies or an immune problem in their lifetime.
So parents, don't be over-protective, worrying and obsessing too much about your kids getting dirty. Let them enjoy playing outdoors with their friends. Just clean them up or give them a nice warm bath after playtime.
Like and share this post!
Tweet
Follow @ideasnpink