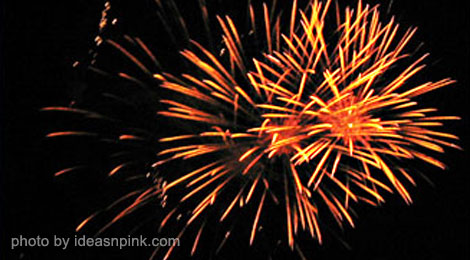 So much hope for 2013
Happy New Year, dear readers!
Did you greet the new year with fireworks and getting all dressed up in polka dots? 😉
My dad, mom and I greeted 2013 quietly in prayer, with thankful and hopeful hearts – being grateful for the year 2012 (with its ups and downs, personally it was a meaningful year of life lessons for me) as we welcomed 2013 with so much hope.
Here's hoping and praying for another meaningful, productive, abundant and grace-filled year for everybody.
Thank God for the blessing of another year!
Like and share this post!
Tweet
Follow @ideasnpink