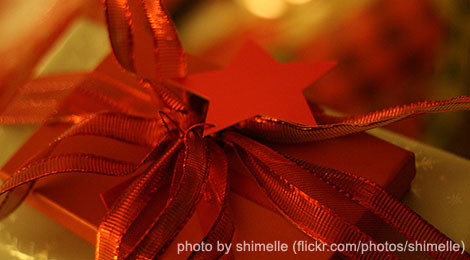 Christmas gifts for your clients
The tradition of gift giving is always part of Christmas holiday festivities. This is not only practiced by families and friends but also in corporate setups. What better way to show your gratitude to your clients' loyalty than by sending them corporate Christmas gifts too. Not only do you make them happy with a new shirt, mug or organizer, it's also a way to promote your business by customizing these items with your company logo and even include some of your business information (contact numbers, company address, etc.).
So what product to give your business partners? It's best to go for corporate gifts that match your products or services. If you're a mobile phone retailer, you can offer mobile accessories as corporate giveaways for your business partners. There are so many corporate gifts to choose from as I browsed over at online stores where they offer a wide range of promotional items from apparel, electronics, food, jewelry, caps, pens, sports, tools, to calendars and lots more. If I were to choose from the featured promotional products viewed, those cool portable speakers in fold up case would be great for giving away to clients.
Like and share this post!
Tweet
Follow @ideasnpink