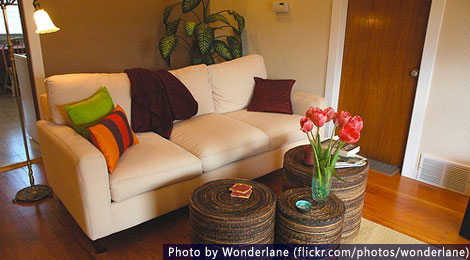 Home design tips: Insulation systems
Residential design  involves not just visually appealing spaces but the hidden essentials as well, such as plumbing, electrical, heating, ventilation and other utilities. A beautiful and functional design results to a comfortable and pleasing stay in one's home. One important aspect of design is considering weather and seasonal conditions. Thus, a residence should incorporate such factors into the design.
During winter, it is recommended for homes to be well-equipped with an efficient heating system and well-insulated against outside cold. For homes with attics, it is best to provide an attic stair cover to build insulation between the attic and the living areas especially when the attic door is opened.
One can browse over at online suppliers offering attic insulating systems such as attic tents, attic stair covers and attic ventilation. When considering an attic tent, be sure it is durably made with technologically advanced material that could minimize air transfer considerably and can fit into the attic stair frame. For best results, put a bead of caulk to ensure the sides are 100% sealed. Other essential construction products such as insulation vacuums, weatherization, tools and equipment are also available from these online suppliers.
Integrating an efficient insulation system into one's home goes a long way. Your home will not just look attractive but provide the warmth and comfort that's first and foremost required.
Like and share this post!
Tweet
Follow @ideasnpink