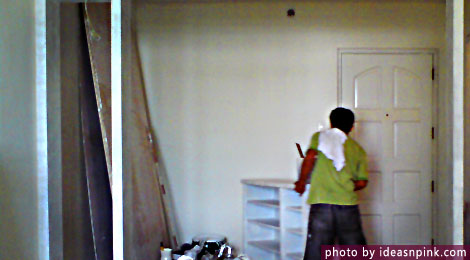 DIY and home improvement plans for the holidays
Home improvement projects and general house cleaning activities usually come up during the holidays when family members have more free time in their hands. Isn't it that many creative design ideas come about during get-togethers and bonding sessions? Conversation about home improvement and planning how to develop some of the rooms and spaces in the house would usually crop up.
Fortunately, the extensive range of home improvement products and DIY tools available in the market today opens up more creative ideas for achieving a customized design for a given project, big or small. And shopping for them online makes it all the more convenient as well. Most online merchants offer a wide range of products – from kitchens cabinets, sliding doors, bathroom suites, laminate flooring, lighting accessories, plumbing tools, and many more building materials for indoor and outdoor DIY and home improvement projects. Some online stores even offer next day delivery on most of their products.
Few Christmases ago, we also had a home renovation project. Aside from putting up our Christmas tree and decorating the house with holiday trimmings and lights, we tried to smarten and improve our living room a bit before the end of the year. The major task was changing our curtains, and consequently changing our curtain rods to accommodate the new loop designs which are mostly available commercially. We were busy checking out the hardware shops and home improvement stores for the right curtain rod size and material. Thankfully we found a stainless steel rod thick enough to support a long span of curtains. Our living room looks so much better now with the renovated frame for the glass sliding doors matched with a new set of curtains.
Like and share this post!
Tweet
Follow @ideasnpink