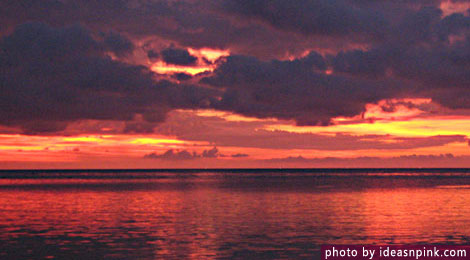 Life brings much uncertainty
Life is fragile.
I am always reminded about this reality whenever I see numerous deaths caused by accidents or violence, on TV or the newspapers, but most particularly when somebody I know dies.
Who would have thought that a dashing bachelor who's about to be married would leave this world so soon? Such sad fate happened to my third cousin many years ago; we were shocked to learn of  his untimely death due to aneurysm. Then on that same year, a close relative had a heart attack and passed away leaving his wife, Manang Neng and their three kids behind. It's heartbreaking to know that they were left with little finances to carry on with the daily expenses and the schooling of the kids.
"Life brings much uncertainty," this thought comes to mind as I read some interesting articles about life insurance. Some may not welcome the topic of mortality, and consequently refuse discussing about life insurance and being financially prepared in cases where unfortunate incidents happen.
I also gained a lot of insight from an article on discussing insurance with parents. Talking about insurance to your parents is a touchy topic — nobody would think happily about dying, more so discuss about it, right? The timing and approach is important so they know you care about them. Important issues to discuss are: the type of insurance important for them – health, auto, long-term care, life, homeowners and disability; and the policies, beneficiaries, affordability, and insurance agent, among others.
Choosing the right insurance plan can be confusing though, what with hundreds of insurance companies these days. It's good to know that people can avail of life insurance shopping online. There are insurance comparison sites that provides online tools. For instance, you just fill up one form which will then be sent to numerous life insurance companies. You will then receive the quotes and review them and decide on which insurance company works for you.
Like and share this post!
Tweet
Follow @ideasnpink