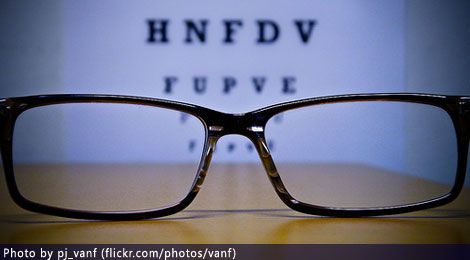 Seeing my world clearly
I had an eye check-up recently for a pair of contact lenses. I have been wearing contacts since college and I feel more comfortable wearing them instead of eyeglasses. But I can say that my pair of eyeglasses has been helpful to me when one of my contacts broke into 3 pieces. Thankfully, it didn't break while I was wearing it! It simply broke into pieces when I was cleaning it. So while I'm not using my contacts nowadays, my eyeglasses gave me the comfort of seeing the world with a clearer vision. I plan on replacing my glasses after my contacts will be finalized.
For those who are like me, nearsighted or having problems with their eyesight, there are many styles of eyeglasses to choose from, and they are not as costly as one would think. There are even ongoing promotions when you shop online. For instance, Zenni Optical offers a great deal with their B2G1 "Buy 2 Pairs Get 1 Pair Free."
If you plan to buy two pairs, then you can have an extra one for your hubby or child. If everybody in the family wears glasses then it would be fun to have new pair of glasses to replace the old ones. The free pair should be of equal or lesser value than the two pairs ordered. These glasses come with free anti-scratch coating, UV protection, protective case and microfiber cloth for cleaning.
Like and share this post!
Tweet
Follow @ideasnpink