Hourly mini-show at the Old Town, Prague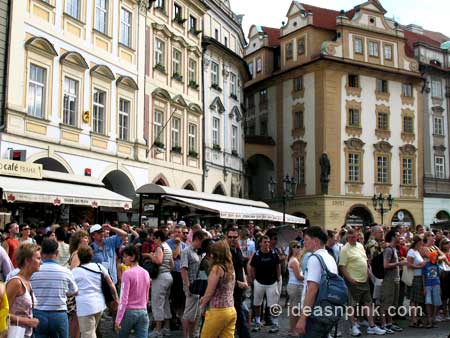 Question: What are these crowds of tourists at the Old Town in Prague waiting for? What's keeping their heads and eyes fixed many meters above them?
Answer: The Prague astronomical clock!

The Old Town City Hall where the astronomical clock is mounted.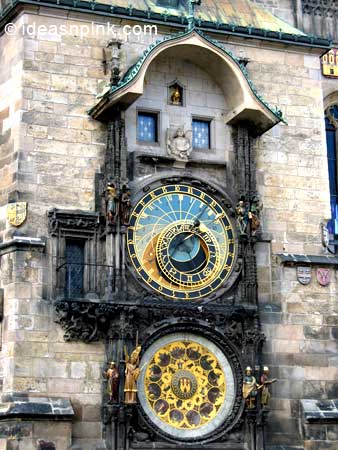 A closer look at the astronomical clock.
Every hour, the Prague Astronomical Clock or Prague Orloj, one of Prague's tourist attractions, has a mini clockwork show dubbed as "The Walk of the Apostles" which shows the moving figures of the apostles appearing on the two windows.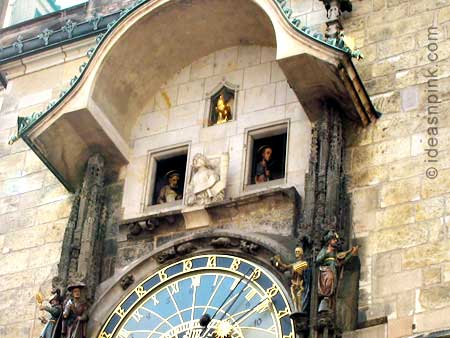 Finally, the windows were opened and we can see the apostles now.
We had to squeeze our way through the large crowd gathered in front of the City Hall tower to get a good view of the show which lasted for only few minutes. If you happen to be at the Old Town, this is one entertainment you shouldn't miss! 😉
Like and share this post!
Tweet
Follow @ideasnpink